This is our idea of luxury
Impressively large, without being boastful, the XC90 is relaxed and confident at the same time. Inside you'll be greeted by a classic example of clean, modern, Scandinavian design, handcrafted from the finest materials. Nappa leather and flame birch wood sit alongside jewel-like controls. Another attractive feature of the XC90 is its excellent fuel economy, bettering that of either the Audi Q7 3.0T, BMW X5 or the Mercedes GLE350. And now, the T5 is equipped with seven seats, standard. Providing more space to sit and think and connect to the world on your terms.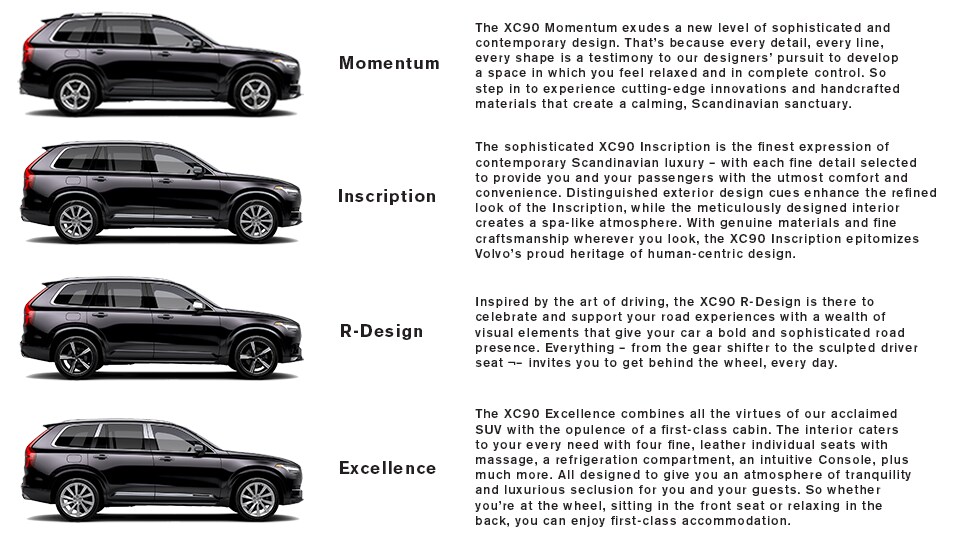 The XC90 is available with our high-performance T5 and T6 Drive-E powertrain engines or our top-of-the-line T8 Twin Engine powertrain, a plug-in hybrid that gives you exhilarating performance, efficiency and low emissions. With 400 horsepower, our turbocharged and supercharged Drive-E engine, combined with our smooth, advanced 8-speed automatic gearbox and powerful electric motor, offer the capability of a much larger engine but using much less fuel. The engine drives the front wheels and the electric motor powers the rear. This gives instantaneous acceleration and on-demand available Electric All-Wheel Drive (eAWD) functionality when you need it. Plus, multiple drive-modes offer precise control over the car's powertrain. For example, Power Mode enables you to enjoy the fantastic performance of the XC90. And Individual Mode lets you combine modes to find your perfect sweet spot.  Not only is the XC90 T8 the world's first 7-seat, 400HP, twin-engine, plug-in hybrid, but it qualifies for a Federal Tax credit of $5,002 and may be eligible for additional state and local incentives, so it's good for the environment and your pocket.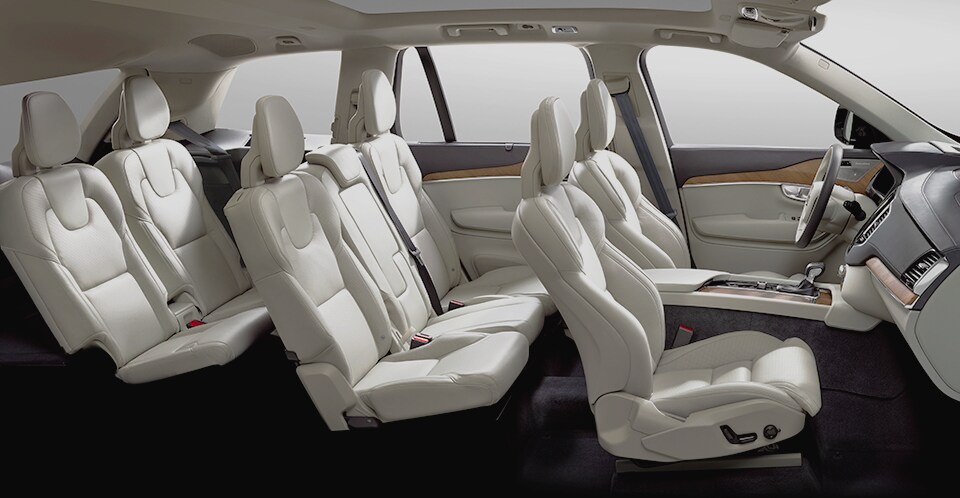 Current Inventory