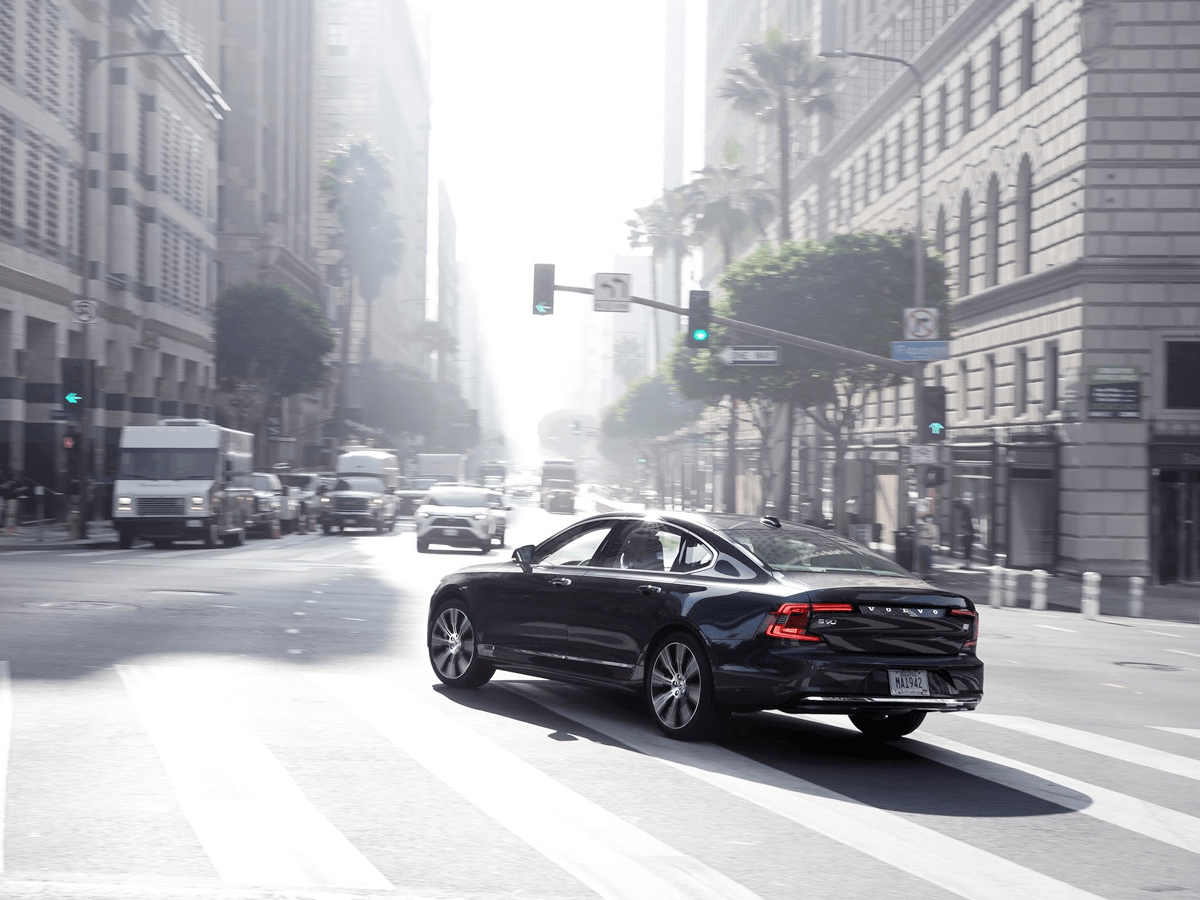 Rear Brake Pad Replacement In Waipahu
At Cutter Volvo Cars Waipahu, we provide rear brake pad replacement and vehicle repair and maintenance services for residents of Waipahu, Pearl City, Honolulu, Waimalu, Mililani, and the surrounding towns. While your brake pads can last up to 60,000 miles, you should have your brake pads inspected periodically to make sure they aren't worn out. Rear brake pads need to be replaced less often than front brake pads, as they only provide 25% of the stopping power of your vehicle.
  Service Specials
  Schedule Service
Rear Brake Pad Replacement In Waipahu
We use OEM Volvo brake pads for rear brake pad replacement at our service center when your rear brake pads are worn out. You can drop off your vehicle for the day when you get your rear brake pad replacement, or you can wait in our comfortable waiting room and enjoy the complimentary Wi-Fi. If you drive most of your miles in the city, braking frequently, you may need to replace your brake pads around the 20,000-mile mark.
Signs Of Brake Problems
Strange noises coming from your brakes when you are driving your vehicle are an indication that something is wrong. A squealing noise means your brake pads are wearing down, while a grinding noise means your brake pads are gone and you are causing damage. Once the grinding starts, this means your calipers are hitting your drums or rotors, which can cause substantial problems with your braking system. If you find a fluid leak or your brakes are not behaving normally, it's important to bring your vehicle in for brake service before your brakes don't work at all.
Fluid Leaks and Your Brake System
Many fluids can leak from your vehicle and need to be dealt with right away. Transmission fluid is pink or red, while brake fluid is yellow when it is new. If you find a leak beneath your vehicle, identify the type of fluid if you can. When it is brake fluid, you may notice a change in how quickly your vehicle stops when the brake pedal is pressed.
Schedule Rear Brake Pad Replacement in Waipahu Today
At Cutter Volvo Cars Waipahu, we know what it takes to provide quality customer service and keep your vehicle running well. If you need a rear brake pad replacement, or you aren't sure what is going on with your brakes, contact our service center. You can also use our online scheduling system to make an appointment, or bring your vehicle to our service center if you are out on the road and need help immediately. We are centrally located for residents in Waipahu, Pearl City, Honolulu, Waimalu, and Mililani.
  Schedule Service