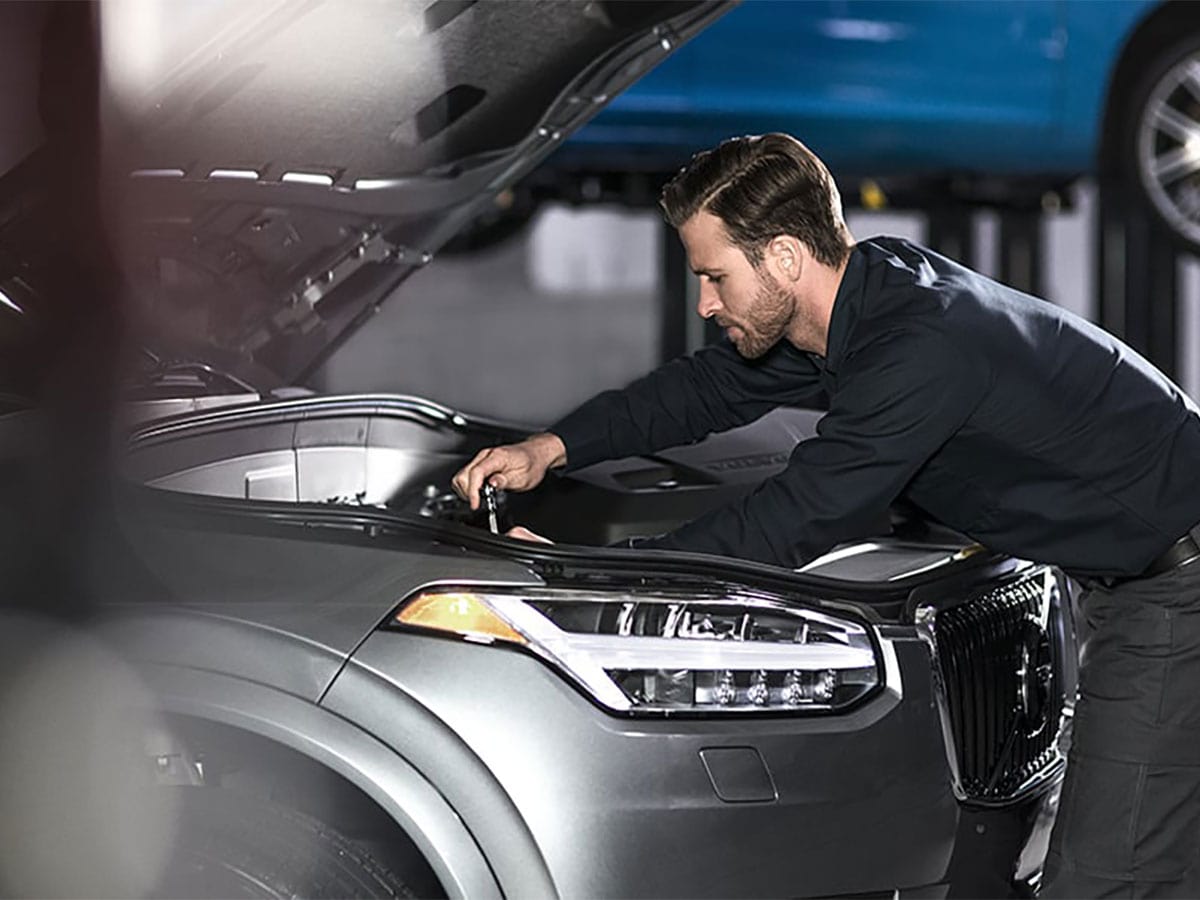 Importance of Maintenance Even When Driving Less
Have you reduced the amount of time you spend in your vehicle? People change their driving habits every day, whether it's due to a decrease in work, opting for public transportation in Honolulu, or you are trying to protect their vehicle from the elements. Whatever your reason is for driving your Volvo less, it doesn't mean the vehicle no longer needs maintenance. To help ensure your vehicle remains in top condition, Cutter Volvo Cars Waipahu has put together a few tips for those who drive less.
  Service Specials
  Schedule Service
Check the Tire Pressure
The weather in Waipahu, HI may not have significant drops in the temperatures; however, even year-round warm weather can affect tire pressure. Over time, as a vehicle sits in the same spot, it begins to lose pressure in the tires, as well as other damages. To ensure the tires on your Volvo have the appropriate tire pressure when you decide to take a drive, it's essential to check the pressure routinely and if it's low, don't delay adding enough air to meet the manufacturer's recommendations. Remember to check the tires routinely for damages, such as dry rot, especially before driving.
Maintain the Engine Oil
Your Volvo manufacturer typically recommends the time between oil changes occur about every 3,000-5,000 miles or three months, whichever occurs first. So, if you are driving less in Mililani, you should still follow the time guidelines. However, when the vehicle isn't being driven, there's a higher risk of the engine oil getting thicker and dirtier, so it's best to check the dipstick once a month to make sure the oil is clean. If it is beginning to thicken or have a darker color, you should take the vehicle in for an oil change.
Let it Idle
If you want to make sure your Volvo stays in top-running condition, it's best to drive the vehicle at least once each month; however, if you prefer not to take it out for a drive, start the engine and let it idle for a few minutes. If you don't drive your vehicle for a long period it can cause a range of problems, including a buildup of debris in the engine, so if your vehicle has sat for six months or longer, you should take it in for a full check-up before driving it again regularly.
Check Under the Hood
Make sure to raise the hood once or twice a month to check for any potential damage while sitting idle. Small animals that make a home in the engine compartment can cause significant damages; including chewing through the wiring system, so be sure to check for small animals, such as rodents and cats that may have made a home under the hood of the vehicle.
Cutter Volvo Cars for Maintenance
When you're ready to start driving your Volvo on a regular basis, or you're just in need of an oil change while you're driving less, contact Cutter Volvo Cars Waipahu to schedule an appointment for a thorough inspection of your vehicle. For your convenience, we have locations in Pearl City, Honolulu, Waimalu, and Mililani, HI.
  Schedule Service