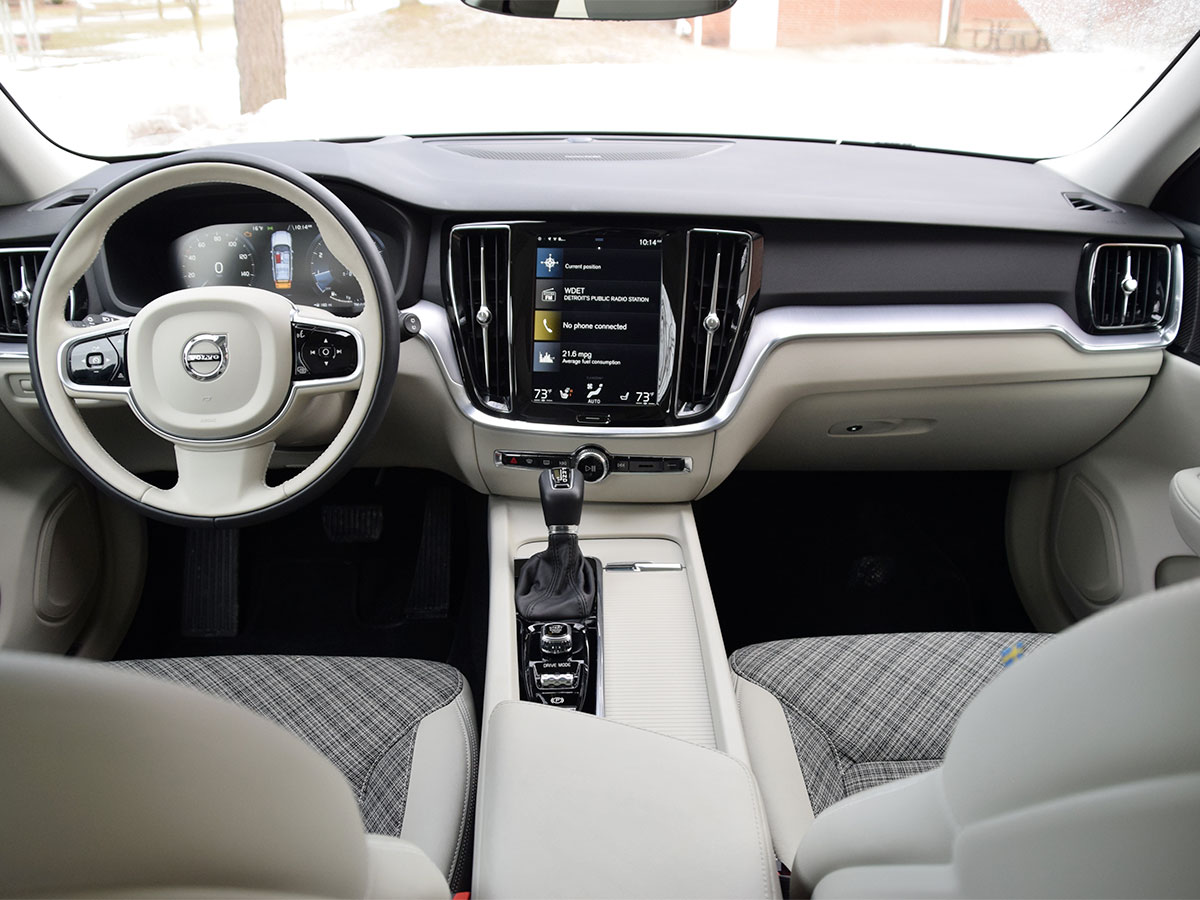 Head to Cutter Volvo Cars in Waipahu, HI When Your Volvo Needs a Cabin Air Filter Replacement
Your Volvo is designed for your comfort, and the cabin air filter plays a large role in this. When air enters your vehicle's cabin, it's the cabin air filter that keeps pollen, dust, mold, and other contaminants from getting in, too. Of course, this filter will become clogged over time and will need to be replaced. When that time comes, visit Cutter Volvo Cars Waipahu! Learn more about this service here, and then schedule your appointment.
  Service Specials
  Schedule Service
Benefits of Cabin Air Filter Replacement
When the cabin air filter gets clogged, air will have a harder time getting through. This means that your supply of fresh air will not be as great; furthermore, the air conditioning will have a harder time doing its job. It will end up working harder for lower output, so you will be left with a cabin that's not as cool as it should be.
When Should I Have My Cabin Air Filter Replaced?
At Cutter Volvo Cars Waipahu, we recommend having your cabin air filter replaced at least once a year. However, if you drive on lots of dirt roads, you may need to have this service performed more often. Also, if you noticed that your air conditioning isn't working as well as it used to, schedule an appointment at Cutter Volvo Cars Waipahu. It may be that a new cabin air filter is all your Volvo needs to continue keeping you cool!
Cutter Volvo Cars Waipahu for Cabin Air Filter Replacement Service
There are lots of places around Waipahu where you can get your cabin air filter changed, but Cutter Volvo Cars Waipahu is different. As an authorized Volvo service center, we will use an OEM cabin air filter that matches the quality of your original filter. Not all air filters are made to the same standards, and the OEM filters you will find here are guaranteed to work well for miles and miles.
If you would rather replace the cabin air filter on your own, we can help you here, as well. Our parts store carries the same OEM cabin air filters that we use in our service center, so you can stop by and pick one up.
Schedule Cabin Air Filter Replacement at Cutter Volvo Cars Waipahu, Serving Waimalu and Mililani, HI
At Cutter Volvo Cars Waipahu, we make it easy for you to schedule service like this. Simply use our online service scheduler, and then head to Cutter Volvo Cars Waipahu for a cabin air filter replacement. Be sure to check our service specials for discounts on other regular maintenance for your Volvo like oil changes and tire rotations. We look forward to seeing you!
  Schedule Service