Looks as good as it performs.
The S60 proves that you can be both good-looking and smart.  With its blend of flawless Scandinavian design, luxurious comfort and intuitive technology, the S60 is designed to create an in-command driving experience unlike any other.  The S60 is offered with a wide range of innovative and comfort features paired with powerful performance, responsive handling and advanced safety systems ensuring that there is one that fits your lifestyle.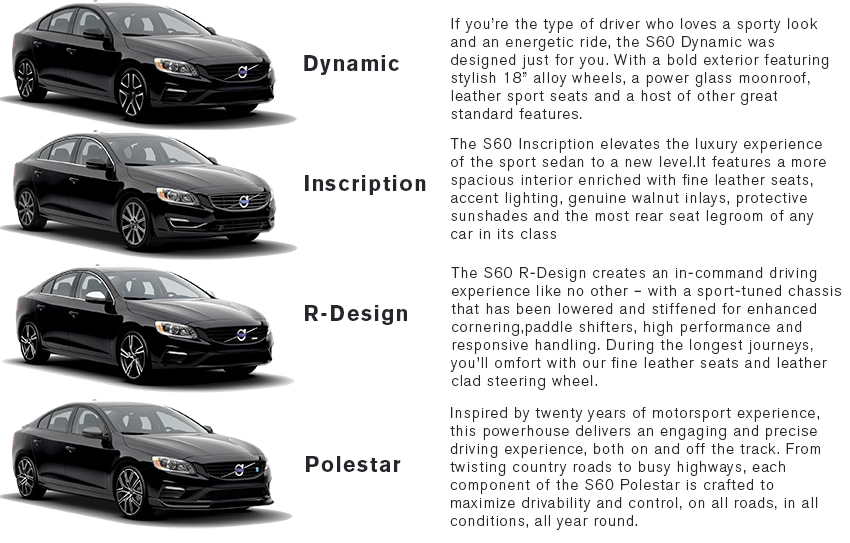 The S60 also offers an equally unique range of powerful engines - from 240hp to 362hp with either AWD or FWD capabilities.  Our award-winning Drive-E powertrains utilize state-of-the-art technology designed to give you the most enjoyable, efficient and confident driving experience - at any engine speed. The 8-speed automatic gearbox with Start/Stop technology and our ECO+ function optimize the powertrain and climate system to further reduce fuel consumption and emissions.  Demonstrating the perfect balance of power, our T6 engines seamlessly operate a supercharger and turbocharger in conjunction to provide acceleration with no turbo lag (the time between putting the pedal all the way down and feeling the rush of torque). For even more exhilarating acceleration, the S60 Polestar can go from 0 to 60 mph in less than 4.4 seconds.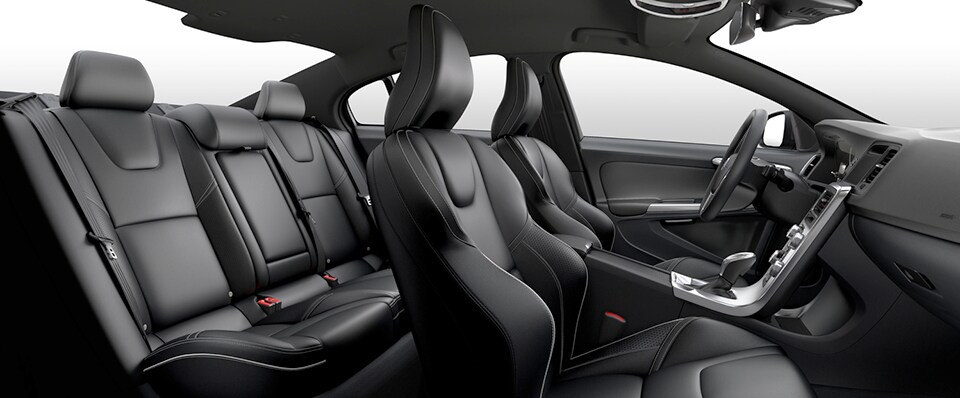 Current Inventory